Das für 12. und 13.10.2020 geplante 13. Viktor Frankl Symposium musste wegen der Maßnahmen zur Eindämmung des Coronavirus COVID-19 verschoben werden. Es findet nun am 11. und 12.10.2021 statt. Wir bitten Sie um Verständnis.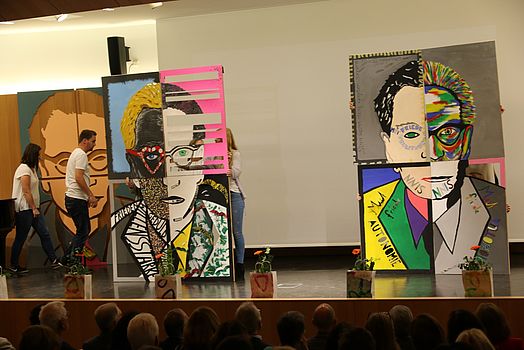 Due to the Corona pandemic, we had to postpone the event. The new date: 11. - 12.10.2021. Please understand the change.
Annually since October 2008, our College has been host to the Viktor Frankl Symposium. For us, this special event dedicated to the life, thought, and work of Viktor Frankl is a regular forum to discuss, with participants from all walks of life including pupils, students, teachers, parents, and our lecturers with their wide array of backgrounds, such as philosophy, medicine, education, counselling, or entrepreneurial, the meaning Frankl's findings has for our organization and all walks of life. We aspire to come to a deeper understanding of what the ideas of Viktor Frankl mean for the individual, the field of education, for school as an organization, for our College.
Ansprechpersonen:
Mag. Lieselotte Wölbitsch, Visitenkarte Mag. Jutta Clarke, MA, Visitenkarte