Margit Fischer - What we pass on
As a speaker of the 13th Viktor Frankl Symposium at the University College for Teacher Education Carinthia - Viktor Frankl University College, I do not have to stress that I am not a trained psychotherapist. My education has focused on the role of textiles in art history, I wrote my thesis on the Gurker Fastentuch, worked in the Museum of Applied Arts and passed the master's examination for weaving.
The award with the Viktor Frankl Prize I mainly owe to my book What we pass on and with my efforts to understand the history of the 20th century, as well as the behaviour of people inside this history: a history that begins with the catastrophe of the First World War, continues with the rise of Stalin and Hitler, i.e. Bolshevism and National Socialism, has to process 6 million victims of the Holocaust, and in its second half results in life under the Sword of Damocles of nuclear weapons.
Viktor Frankl was a neurologist and psychiatrist, but his work and field of research, logotherapy, are described in the shortest possible form as therapy by finding meaning, whereby the concept of finding reason would also do justice to the Greek word logos.
Viktor Frankl, who was born five years after the beginning of the 20th century and died three years before its end, was, like Karl Popper, a citizen of the 20th century endowed with many Austrian properties and qualities. The Holocaust and the concentration camp, from which he, unlike Karl Popper, did not escape (but fortunately survived), was undoubtedly his formative experience, as we can read about in his books.
Of course, I did compare the written memories and experiences of Viktor Frankl with the memories and experiences of my father in the concentration camps of Dachau and Buchenwald. Inevitably, the question arises as to the meaning of life, the question of learning from history, the question of the factors that shape a person, but also the question of the different values that influence a person's behaviour.
In my book I tried above all to explain and to investigate the factors, circumstances, role models, experiences, etc. that have shaped my own life. This will be my topic in the lecture on 12 October.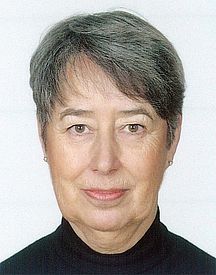 Margit Fischer was born in June 1943 in Stockholm, Sweden as the daughter of Austrian emigrants Otto Binder and Anni Pusterer. In 1949, the family moved to Vienna. 1949-1953 primary school in the Per Albin Hansson Estate, Vienna X; 1953-1961 Highschool. 1961-1965 College for Applied Textile Sciences, Vienna V, Department for Pattern Design, 1965 diploma exams; 1965-1966 design artist, Pottendorfer Textilwerke AG; 1966 Master Examination for Weaving.1967 Gobelin weaving artist for Märta Måås Fjetterström, Stockholm; 1967-1970 contract appointment at the Museum for Applied Arts Vienna; 1970-1972 studies of Art Hiistory at Vienna University; 1968 marriage with Dr. Heinz Fischer, two children Philip (born 1972) and Lisa (born 1975), three grandchildren.